If you're looking to improve your workspace, desk pads are an excellent addition. Desk pads, also known as blotters, have a handful of benefits no matter where you're working, whether you're in the office at your desk or conference table, or working from home in your den or study. Desk pads are traditionally quite practical in nature, providing protection for the desk surface underneath, but on the flip side, they can show off your sense of style and sophistication. If you're practical, fashionable, or both, here are four reasons why you need a desk pad. 
1. Protection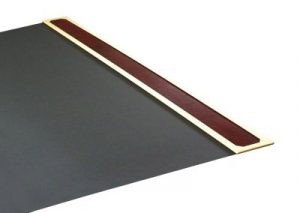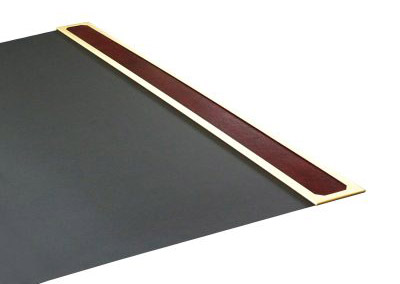 First and foremost, desk pads offer protection from damage to the desk surface beneath. You're at your desk from 9 to 5, sometimes even longer, if you're like a lot of people these days. That means your desk gets a lot of use, and let's be honest, perhaps abuse. Think of all of those hot cups of coffee, that leaky pen, and the dings from your car keys!
Consider a desk pad to protect the covered area from:
Spills

Stains

Scratches

Dents

Gouges

Hot beverages
Don't wreck your desk. Vinyl, leather, or linoleum desk pads are effective at keeping surfaces safe from blemishes and damage.
2. Style & Organization
Fancy an elegant, sophisticated, and neat desk? Look no further! Here at Smith McDonald, the sky is the limit when it comes to choosing the perfect color so you can be sure your desk pad matches your office, home office, conference room, or cubicle. Get the classic look you've always wanted! 
Desk pads can also tidy up a workspace and help with daily organization. All of our desk pads are available individually or paired with any one of the following accessories. You can even make it a full set!  
Letter tray

Pencil cup

Letter holder

Pen stand

Memo holder

Letter opener

Business card holder
You'll feel confident, stay straightened up, and quite possibly be the envy of the office! 
3. Easy Cleaning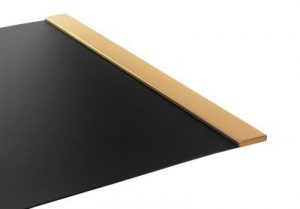 Keeping your workspace clean and sanitary has never been more important, especially since the presence of COVID-19. Well, it has never been easier, either! For vinyl and linoleum desk pads, all that is required is a quick wipedown with a damp cloth with a mild cleaner. Give finished leather a dusting with a dry dust cloth, and for natural leather, we recommend a cleaning or conditioning wipe. For a complete guide on how to clean your desk pad, read more here. 
For even more thorough cleaning, consider a linoleum desk pad. Our linoleum desk pads are made with Forbo brand linoleum that has a bactericidal effect, meaning it has a self-sanitizing quality. The material can actually inhibit the growth of some organisms such as staphylococcus aureus and Clostridium difficile. Linoleum is also naturally anti-static, meaning dust and dirt won't cling to the surface! 
4. Smooth Writing Surface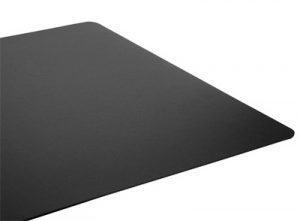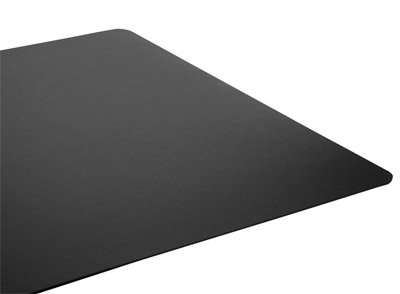 There's nothing worse than having a rough surface to write on when you're filling out paperwork, forms, writing checks, or simply taking notes. Whether it's the grain of the wood that your desk is made from or the gap in the panels of your cubicle, you need a sleek surface that feels good to the touch. All of our vinyl, linoleum, and leather desk pads are smooth, flat, and seamless, leaving you with the perfect writing area on top. On the bottom, faux suede prevents slipping or scratching your surface. 
In Conclusion:
Desk pads are useful and stylish, making them a desirable accessory for any office, conference room, home office, study, or den. Smith McDonald works with both standard and customer-supplied materials for desk pads, individual seating around a conference table, or to cover an entire conference table for complete protection. Our desk pads are high quality, durable, and aesthetically pleasing. Check out all of our offerings here.