Smith McDonald Corporation has been in the office accessory industry since the late 1800's and continues to manufacture products here in the USA. While we have an extensive collection of out-of-the-box leather and metal products, we have also created custom products over the years. We have included some examples of custom leather projects we have worked on for our customers. 
Our Collection of Custom Products
View the collection of all the different custom projects we have worked on for our loyal customers over the years. We are able to customize different types of high-end office accessories.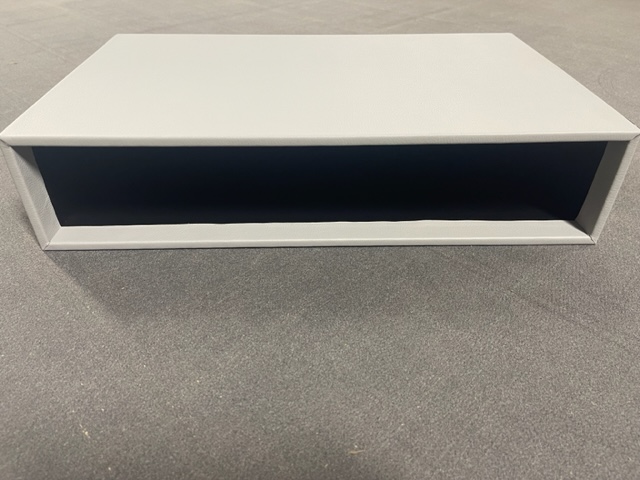 Custom Faux Leather Wrapped Storage Box
The material is made from grey faux leather (vinyl) and was created as a storage solution for reusable shopping bags.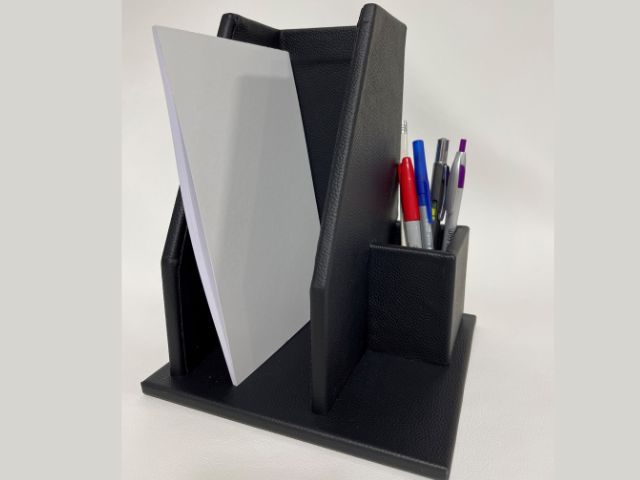 Custom Pad & Pen Holder
The material is made from classic leather. This is a great space saver and perfect for a reception area front desk. 
Business Card Holder
This custom business card holder is finished with an antique bronze powder coat and is now available in many of our metal accessory lines.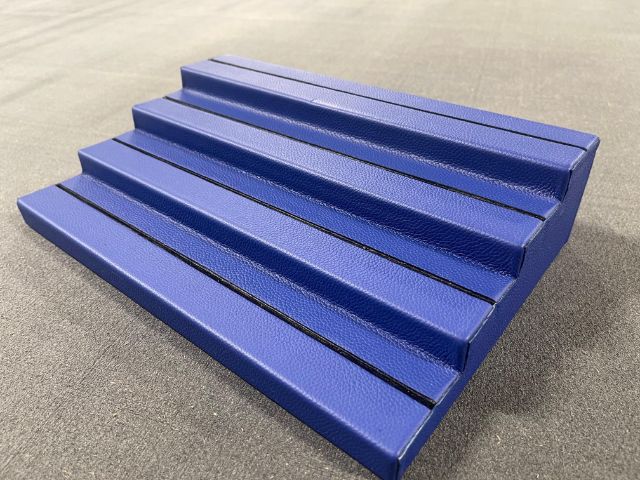 Four Tier Business Card Holder
This business card holder was custom-built to have 4 different tiers and is made from genuine leather. Perfect for a reception area in a doctor's office or for a law firm.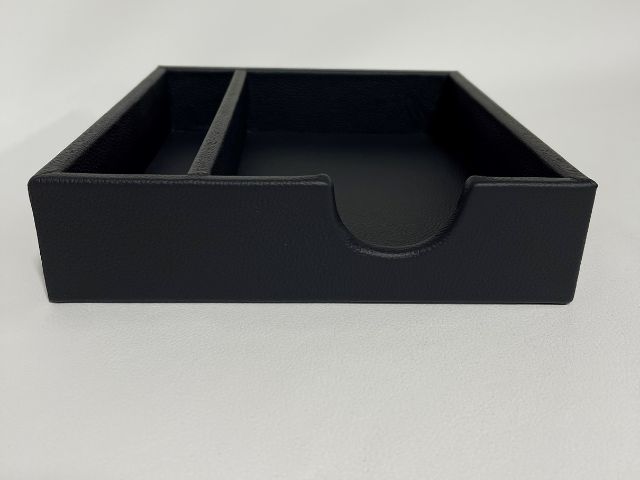 Mini Organizer 
This organizer was custom-built for smaller spaces to be organized. Made from genuine leather and is the perfect space saver for a front desk or reception area.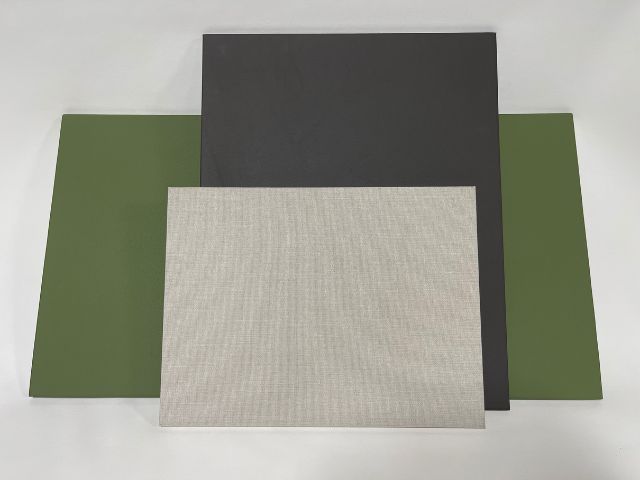 Tack Boards
These tack boards were a very unique product to work on. The tack boards are made from fabric and leather and can be sized and shaped to any specifications.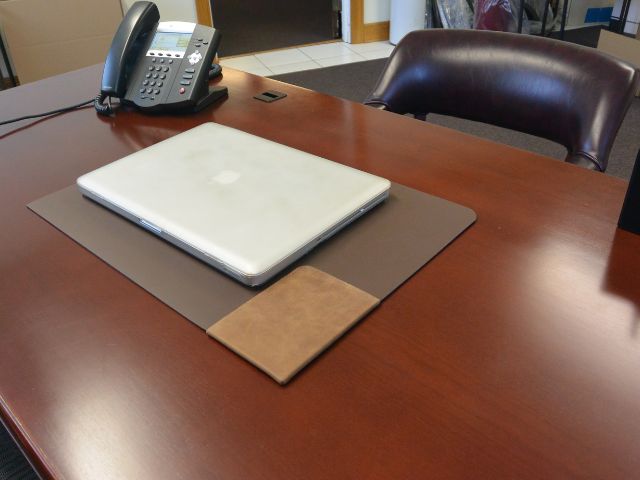 Custom Desk Pad
We have worked on many desk pads over the years and they are definitely our most popular product. This desk pad was built with linoleum and includes a leather side panel.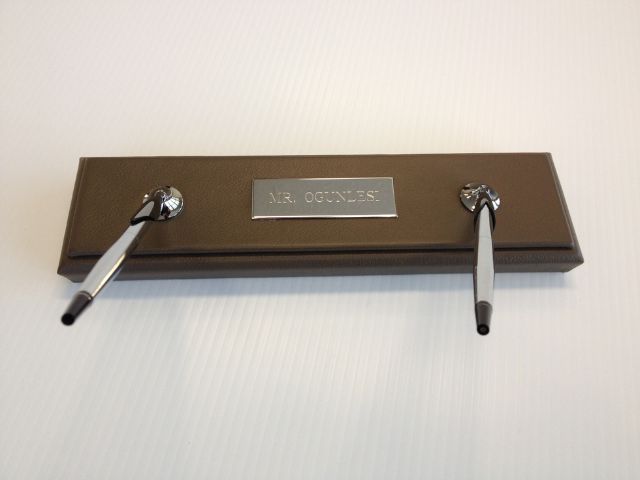 Custom Pen Base
This custom pen base is made from COM leather and would be perfect in banks and law offices.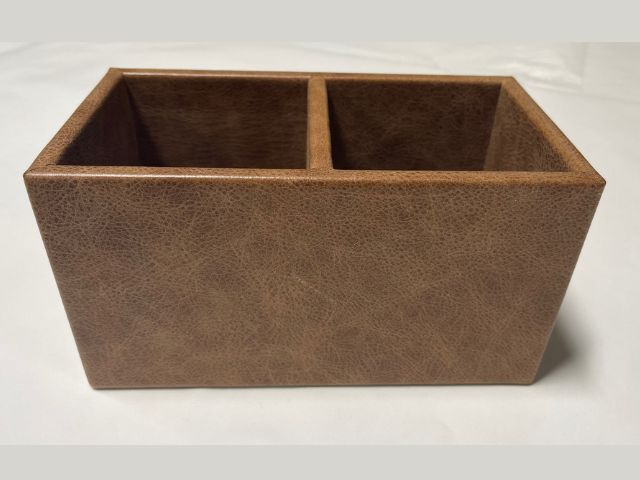 Double Pen & Pencil Cup
This double pen or pencil cup has genuine leather and is perfect for office organization or a reception area.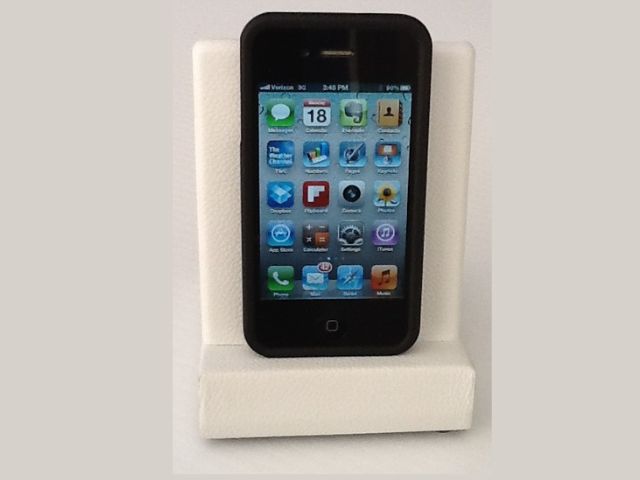 Phone Charger Stand
This phone charger stand was designed by one of our loyal customers and is made from our genuine leather.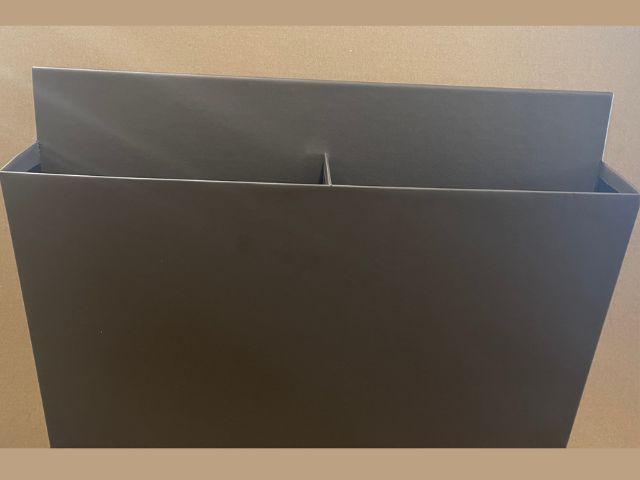 Mail Sorter 
This mail sorter was custom designed by one of our loyal customers and is built from metal and genuine leather.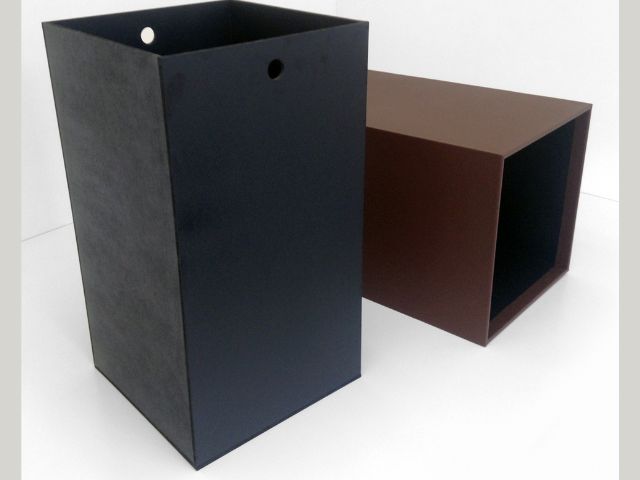 Leather Basket & Liner
This leather basket and liner is made form genuine leather and was custom built in both black and brown leather.
Need to Custom Order a Product?
We can make products custom to order and even design something new to create the best office space or reception area.
For a small surcharge, company logos or personal initials can be foil, blind, or heat embossed onto the majority of our standard leathers.