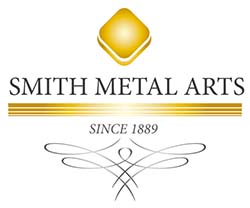 Smith Metal Arts was founded in Buffalo, NY in 1889 by German immigrant and metal and leather goods craftsman Otto Heintz, as the Heintz Art Metal Company, who began as a manufacturer of desk blotters, pen and letter holders, envelope sealers and ink blotters, and later developed the first "lay-flat" page type of desktop calendar base.
Following Heintz's death in 1919, the company was purchased by Frederick Smith, their top salesman, and through collaboration with jewelry designer, Peter Muller-Munk, eventually evolved into the manufacture of "designer" lines of desk and office accessories and accouterments.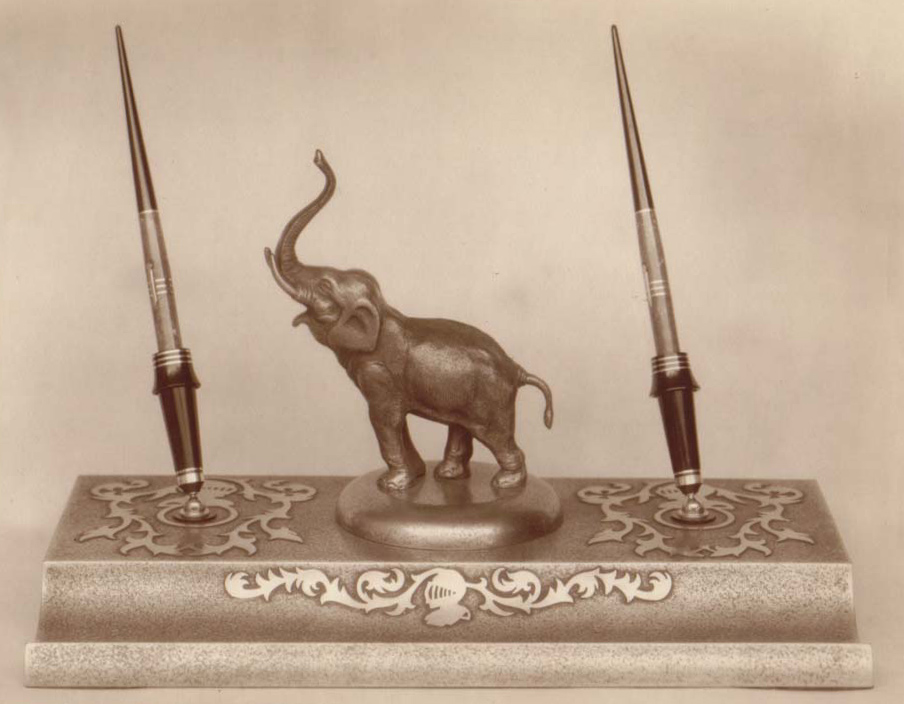 In fact, many Smith Metal Arts products in an Art Deco motif or with the SMA Silver Crest remain collector's items today. A later collaboration with Skidmore, Owings, and Merrill led to the design of a line of accessories known simply as the "202" series.
This series became the de-facto standard architectural and design specification for almost every contemporary office in the United States and remains on permanent display at the Museum of Modern Art in New York City.
In more recent years, our collaboration with noted designer William Sklaroff has resulted in the development of many of the beautiful accessory collections which continue to remain a popular and integral part of our product line today.