Now more than ever, employers and employees alike are investing in products and services that aid in sustaining and improving a work-from-home lifestyle. When the coronavirus pandemic came to a head in the early spring of 2020, many were rocked with the startling adjustment to remote work. However, as the world has collectively settled into this new way of life, many are finding the benefits and ease of remote work to be rewarding and enjoyable. By streamlining the home environment and incorporating useful product additions, work from home can be easier than ever before. 
Working from home has several benefits and by incorporating the following categories of tools and products, we can increase both our productivity and comfort! The following is a list of six products and why they might just be the answer to all of your work-from-home needs.
Desk pads are a great solution for surface protection. Remote work often means our laptops are constantly being shuffled around from different environments. Desk pads protect the surface of your laptop as well as the surface you are working on. Desk pads are also extremely easy to clean and can give you added peace of mind when working out in public. By providing a buffer between your laptop and work surface, desk pads provide you with additional safety. Keep the bottom of your laptop safe from a potentially scratchy cafe table or protect your dining room table from any dings the bottom of your laptop may cause. In linoleum, leather, or vinyl , our desk pads offer a versatile solution to surface protection.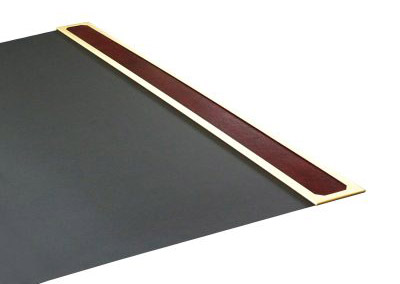 Crumpled papers and wrappers strewn to the side have the tendency to accumulate. At the end of the day, we are often left with cluttered desktops that certainly don't inspire clear thought and creativity. Having the right office supplies ensures everything goes where it needs to, when it needs to. So choose from a sleek selection of plastic, metal, or leather wastebaskets to meet all of your office disposal needs.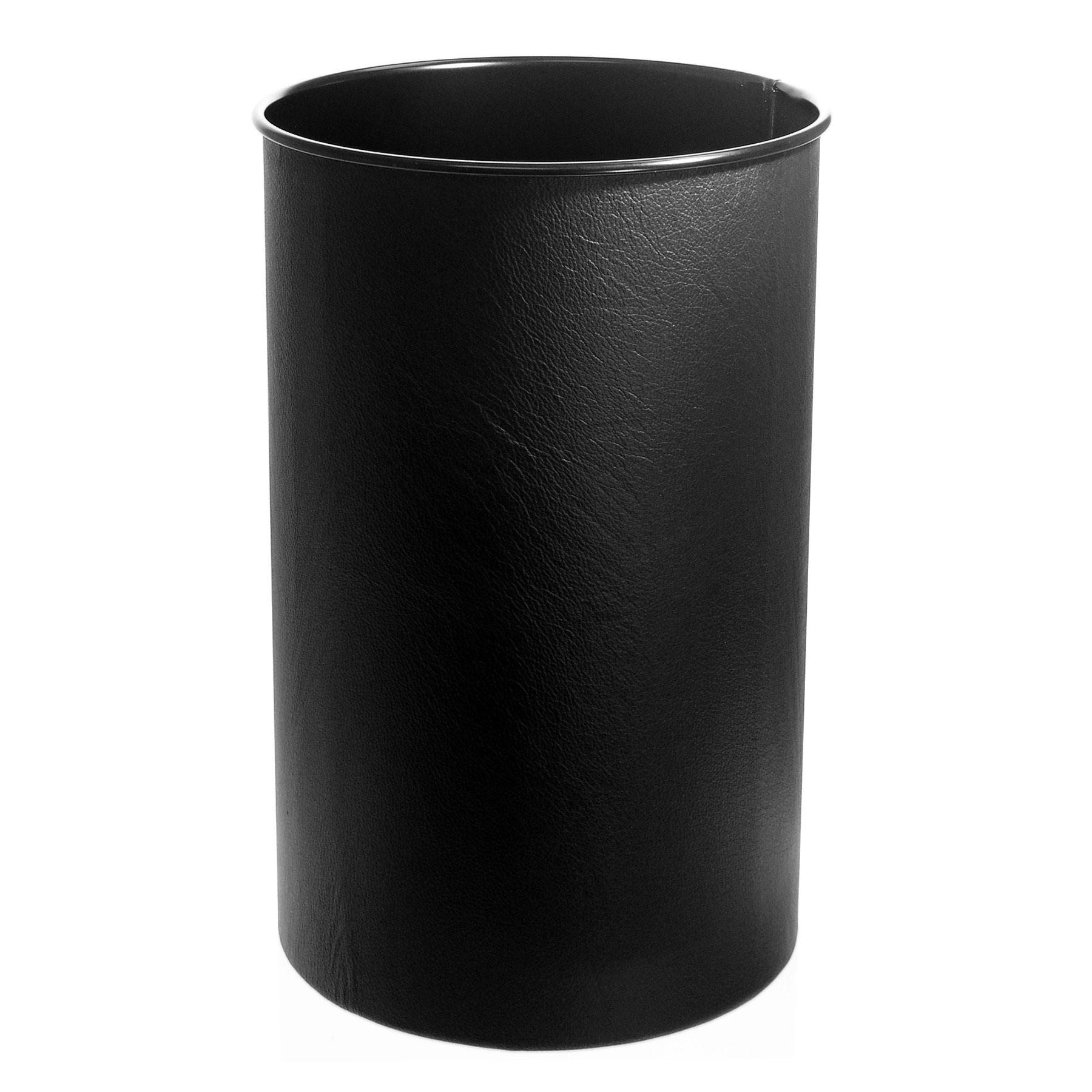 3. Letter Trays
For some reason, letters, files, and important documents are just never in the right spot when we need them. We swore we filed them in the right place, yet when the time comes for them to make an appearance, they are nowhere to be found. Call it Murphy's Law or just plain old bad organization, but a chaotic jumble of papers isn't helping anyones productivity or state of mind. Keep all of your important papers and documents right at the tip of your fingers, with the perfect letter tray. Choose from single or double tier, plastic, metal, or leather to solve all of your organizational woes.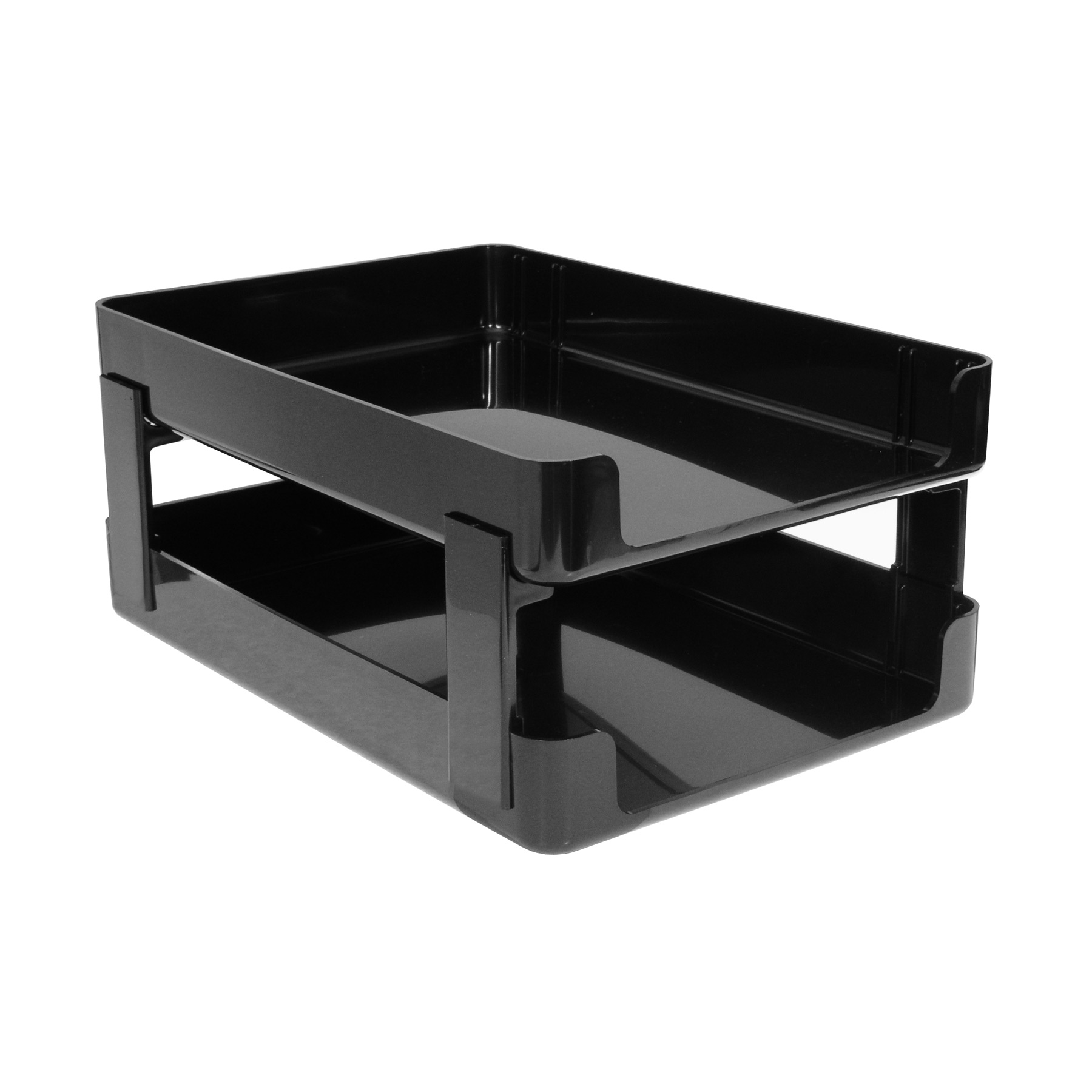 4. Coasters
We heard it from our grandmothers and our mothers all our lives, yet many of us still aren't putting our cups on coasters. Working from home allows us the wonderful joy of being close to the kitchen, where all of our beverages are. But be careful. Just like everything else on the desk surface, cups accumulate and before you know it, you have water, coffee, and tea all sharing space on an unprotected surface. Enjoy the variety that comes with being at home and keep your surfaces safe at the same time. Choose from a selection of linoleum or leather coasters to protect your desktop.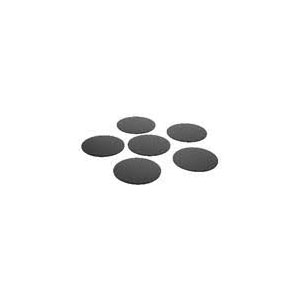 5. Pencil & Paper Clip Cups
You know how it goes. A sprinkling of paper clips here, a handful of pens and pencils scattered there. Anyone who has ever experienced office work knows it only takes a short amount of hours before a perfectly organized desk turns into a small graveyard of mismatched pen caps and paperclips without a home. With the right pencil cups and paper clip cups, you can keep all of your supplies contained and organized in an efficient and attractive manner. Whether you are working in a home office or at the kitchen table, pencil/pen cups and paper clip cups keep everything organized. You will no longer be constantly wondering where you just put your pen or why you can never find your paperclips. Save time and money in the long run with plastic, metal, or leather, pencil and clip cups.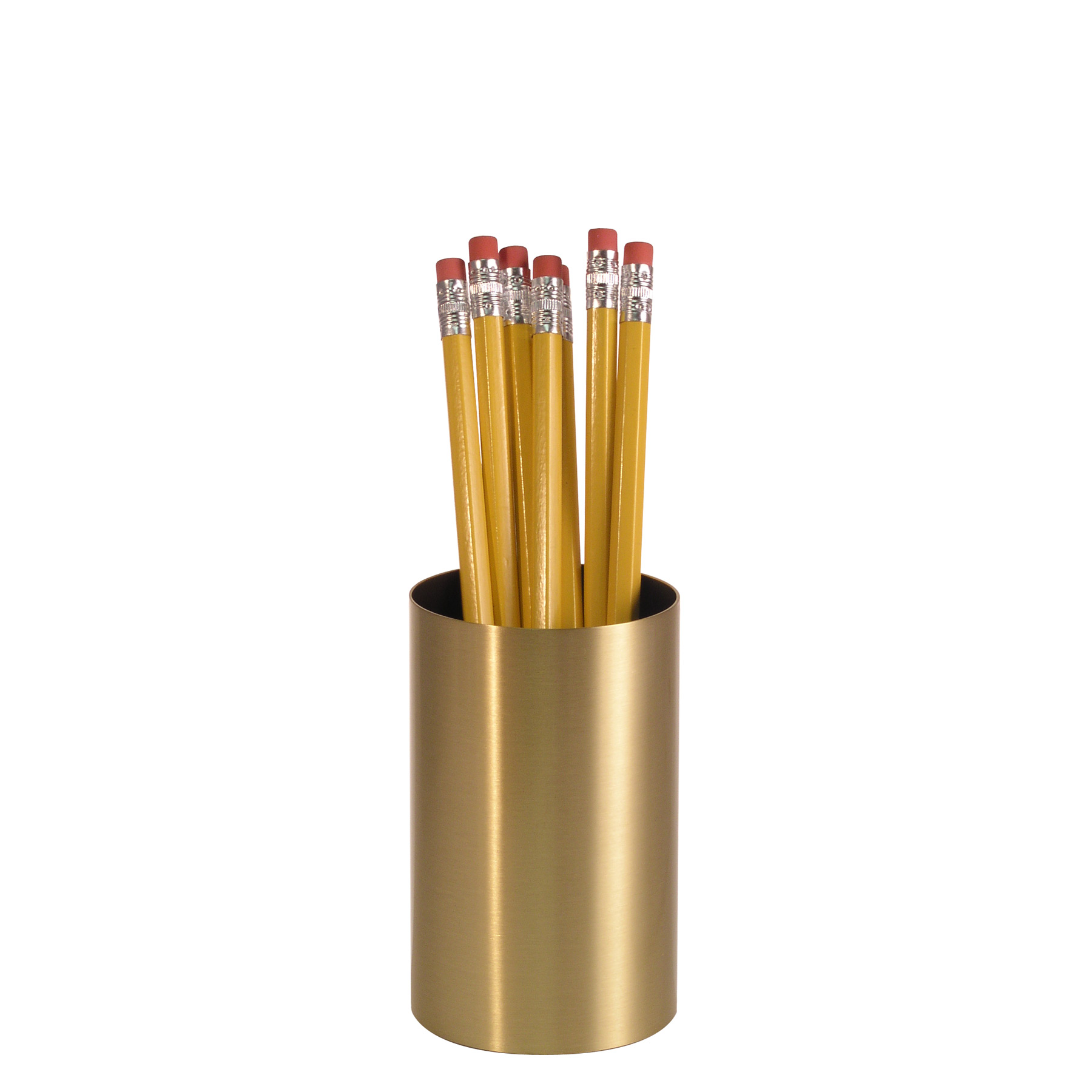 Some office supplies, such as scissors and letter openers, truly are essentials. Having supplies in your work environment that maintain one cohesive, attractive aesthetic certainly aids in productivity and a positive frame of mind. Our elegant library set in executive metal is a beautiful addition to any organized home office space.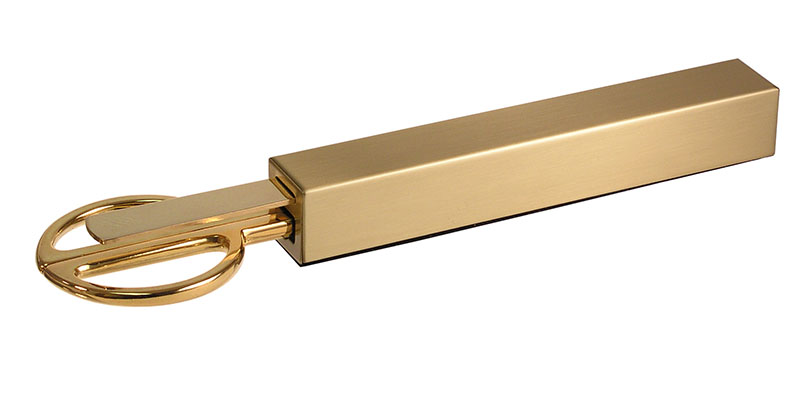 So many of our lives have changed dramatically over the last year. Though the learning curve has been a bit steep, the outcome of working from home is something so many are truly enjoying. From having more time to spend with family to simply enjoying the comfort of a relaxed dress code, remote work provides many positive additions to a work-life balance. By utilizing the right organizational tools to increase productivity and provide peace of mind, we can thrive in the work-from-home environment.